Discography
1. Prins in Trafic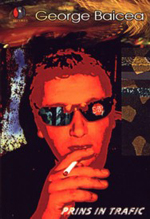 First album, released in 2000, February 24th and produced by Soft Records. Tracks:
Peisaje la fereastra trenului
Cine iubeşte şi lasă (variantă modernă)
Blues la prima vedere
Acasă la mine
Prins în trafic
Atunci când plutesc

Composition, recordings, mixing, arrangements : George Baicea.
George Baicea – guitar, bass, keyboards. Guests: Alexandru Andries – keyboards; Dinu Enescu – bass, Bogdan Enescu – drums, Daniel Sivian Petre – harmonica.


2. Trafic Greu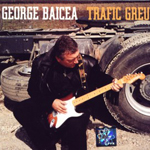 Second CD signed George Baicea (music, lyrics, guitar, vocal, bass, percussion, recordings and mixing Roland VS 880). CD produced by Green Records, mastering by Real Sound Studio, manufacturing and distribution – A&A Records. Graphic design : Alexandru Andries. Executive producers : Dinu Enescu, George Baicea.
Tracks:
Twist
Îmi spune mama
Ai plecat
Radical din blues
Jimi & Jaco
Irina
Trafic greu

Guests : Cristian Soleanu – saxophone (4, 6, 7); Alexandru Andries – electric piano ( 4, 7); Bogdan Enescu – drums (1, 2, 3, 5); Mihai Popovici – bass (5, 6). The CD "Trafic Greu" was nominated in 2002, at the Romanian Music Industry Awards, category "Best jazz-blues album".


3. Cinderella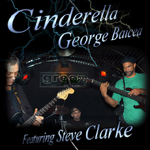 Released : 17th of June 2005. Music, lyrics, guitar, vocal : George Baicea. Bass : Steve Clarke. Drums : Nicolae Georoiu. Backing vocal : Minioneta Florescu (3, 6, 8). Guests : Adrian Militaru – drums (3); Catalin Rasvan – bass (3). Producer : Green Records. Recordings, mixing and mastering : Real Sound Studio (Victor Panfilov). Distribution : Pangg Vertrieb, Speyer, Germany. Graphic design : George Baicea,Ovidiu M. Ionel.
Tracks:
Just Joy
Turning Point
Free At Last
At First Sight
Avalanche
My "Friends"
Funny Jam
Poor People Medicine
Cinderella
4. Vintage Stories : Jamming in Germany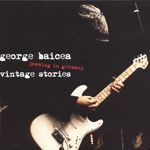 Released : November 13th, 2008. Producer : A&A Records. Live CD recorded in Germany at Perplex Tonstudio, Waldorf by Mathias Scaulbe. Mastering : Victor Panfilov at Real Sound Studio, Bucharest. Guitar, vocals : George Baicea. Bass : Wolfy Ziegler. Drums : Adrian Militaru. Graphic design : Alexandru Andries. Photo credits : Marius Mihalache, Ovidiu M. Ionel.
Tracks:
Say what (Stevie Ray Vaughan)
Scuttle buttin ' (Stevie Ray Vaughan)
The Things That I Usecd To Do (Eddie Jones)
Îmi spune mama (George Baicea)
Leave My Little Girl Alone (Buddy Guy)
Mary Had A Little Lamb (traditional)
Tin Pan Alley (Jimmy Reed)
Cold Shot (Kirk Kendrid)
Amazing Grace/Little Wing (tradiţional/Jimi Hendrix)
Hey Joe (tradiţional)
Wild Thing (Chip Taylor)
Vodoo Child/Third Stone From The Sun (Jimi Hendrix)
Villanova Junction (Jimi Hendrix)